Celebrate Diversity at the Grand Rapids Public Library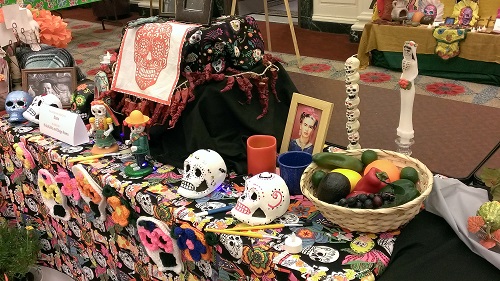 Grand Rapids is home to a growing and diverse community. Cultural programming gives library patrons an opportunity to celebrate the wide array of heritages present in our community.
Each year, the library's Hispanic Heritage Committee brings the traditions of Día de los Muertos to Grand Rapids. This interactive event invites students, children and adults to view intricately constructed altars and learn about this rich component of Hispanic heritage. This event is particularly popular with patrons between age 18 and 35 and introduces a large number of school tour groups to the importance of cultural diversity.
Taste of Soul Sunday is a vital piece of the library's African American Heritage Committee's cultural programming. The open house style event is family-friendly and features African American historians, performers, authors and artists.
In fiscal year 2017, the Grand Rapids Public Library Foundation was able to grant over $20,000 to the library's cultural programming. To donate to the library's Cultural Programming, click here.