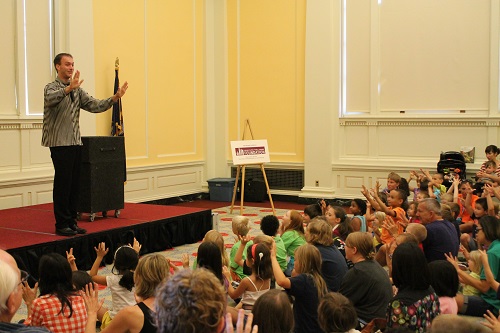 The mission of the Grand Rapids Public Library Foundation is to provide fund raising and advocacy support for the Grand Rapids Public Library. The Foundation assists the Board of Library Commissioners in providing quality services to citizens of the greater Grand Rapids area.
The Grand Rapids Public Library Foundation exists to carry on Martin Ryerson's commitment by maintaining an association of persons interested in books and media for the communication of ideas; promoting the Library system, its facilities and services; and soliciting and administering funds for endowment, capital and special projects. We believe to make an investment in your local library is to invest in the continued education of your neighbors, the curiosity and creativity of future generations and the health and advancement of your community.
The Grand Rapids Public Library Foundation is especially thankful to our donors and the Foundation's extensive network of community benefactors who make our continued advocacy on behalf of the Grand Rapids Public Library possible. To learn more about the iniatives we've supported or to make an inquiry, This email address is being protected from spambots. You need JavaScript enabled to view it..
The Grand Rapids Public Library is committed to transparency and trust. We believe in showing our donors where their money is going and allocating our resources wisely for the best benefit of the library and our community.

To view a list of our current donors, click here.
Still have questions? Get in touch with us!